ORLANDO, FL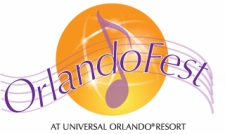 OrlandoFest, held in conjunction with the Universal Orlando® Resort, is perhaps the most spectacular music festival in Orlando! The largest of its kind, your group's festival performance will be enhanced by our top-notch performance facilities. After spending the day at Universal Orlando® Resort, one of the country's most modern and thrilling theme parks, you will attend the awards ceremony inside the park! It's a "red carpet" event; you will be amazed at the unbelievable awards that your group will receive for its accomplishments. Unlike no other, this is by far the most educational, professional, thrilling, and fun experience of any other festival in the country! Click HERE for more information.


ATLANTA, FL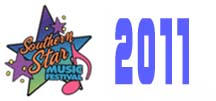 The Southern Star Music Festival is Atlanta's premier event for music grops!! Held in conjunction with Six Flags Over Georgia, this is an event you won't want to miss!! The awards ceremony will be held at the Six Flags and will provide your group with a rewarding and memorable experience!!


FESTIVALS AT SEA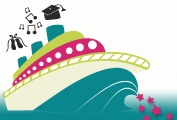 You can perform in our own Music Festival that we hold on board ship, which is the most highly respected music festival on the seas!! Our executive director, Commander Allen Beck (the former director of the Naval Band in Washington , DC) arranges for top-notch adjudicators from around the country!! Its unlike nothing you've ever experienced!!


OTHER FESTIVALS
We can also arrange for you to perform at music festivals at any of our destinations.
BOSTON: New England Festival of Music
CHICAGO: Windy City Classic
MEMPHIS: Blues City Classic
NEW YORK: National Freedom Festival
NORFOLK: International Azalia Festival
SAVANNAH: Four Leaf Clover Festival
St. LOUIS: Gateway City Classic
ST. PETERSBURG: Festival of Stars
TORONTO: New England Festival of Music
Give us a call; we are your Festival and Performance experts!!