From the moment you enter the turquoise water of this hidden lagoon, a lush tropical paradise of coconut palms, pristine beaches and playful dolphins and sea lions is revealed.  Blue Lagoon Island is yours to enjoy for the day where you can swim in the calm lagoon, lie on the beach, enjoy water sports, lunch, and just watch the coconut palms sway as you lounge in a hammock.  Perfect for student travel and no matter what you choose — you'll discover what so many others have — it's the experience of a lifetime!  Check the "cruises" section of our website for more information!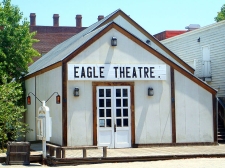 Straight A Tours is in Sacramento, CA this week, at the Student & Youth Travel Association convention (SYTA). While tour operators gather to learn what's new and exciting in the student group travel industry, there are plenty of historic sites to see such as Old Sacramento, where California's first theater, the Eagle, was built in 1849. Paddlewheeler boats line the waterfront waiting to take you on a cruise. Visit the California State Railroad Museum, the California State Capitol, the Sacramento Zoo, Fairytale Town, the Towe Auto Museum, a reconstruction of Sutter's Fort and the Crocker Art Museum — the oldest public art museum west of the Mississippi River. In fact, Sacramento has an astonishing 26 museums.
There are also several major theater venues in town, and one of the largest collection of community theaters in the state. Listen to classical music at the Sacramento Philharmonic Orchestra, the Sacramento Choral Society & Orchestra, the Sacramento Youth Symphony, the Sacramento Master Singers, the Sacramento Children's Chorus, and the Camellia Symphony. Whether you're here for work or play, there's something for everyone in vibrant Sacramento.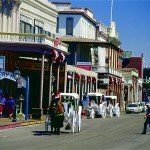 Straight A Tours will be attending the Student & Youth Travel Association Convention in Sacramento, CA from August 27-30 in order to learn what's new and exciting around the country to better serve our clients. SYTA is the professional organization for tour operators who look to constantly better themselves in order to serve their clients.